Minhas Lawyer - Mississauga and Brampton Business Lawyer
The business environment in Mississauga and Brampton is dynamic and fast-paced. It can become hard to keep abreast of varying laws applicable to different companies. Whether you want to draft foolproof contracts or understand the legal complexities concerning your business, a corporate lawyer is required.
For this reason, you need a business lawyer Mississauga and Brampton for legal advice. You can receive help in myriad ways, from business entity formation to creating shareholders agreements to succession planning.
Do you need a business lawyer Mississauga and Brampton?
Finding the right corporate lawyer can provide you with real-world entrepreneurial insights and help in day-to-day business management.
For instance, there is a lawsuit against you. Having a competent legal team in Mississauga and Brampton within your reach gives you the necessary representation with a practical approach. You can explore risk mitigation strategies to maximize your business revenue and prevent legal proceedings from happening in the first place.
Furthermore, you can identify potential problem areas in a venture you are about to start and find the most viable long-term strategy. A knowledgeable business lawyer Mississauga and Brampton can help expand your business, raise capital, protect assets and increase the brand reputation.
The process to start a business in Brampton and Mississauga can vary significantly from the laws elsewhere in the country. Depending on the business structure and size, licensing, tax benefits, lease agreements, and more are different. Hence, you need someone well-versed in the local and zonal laws to provide you with effective advocacy.
When to hire a corporate lawyer in Mississauga and Brampton?
Suppose you buy a small business or sell your branch to expand in another location; your lawyer can give you valuable assistance. You can successfully define your company's relationships with clients, get tax planning advice, or prepare for foreseeable legal consequences.
Operating a business establishment in Mississauga or Brampton is no mean feat, nor is it straightforward. Mississauga and Brampton business lawyer helps you navigate complicated registration procedures, sign partnership agreements, and risk huge investments.
You can find yourself in need of legal advisors at any stage in your business operations. Having dedicated lawyers that provide appropriate legal opinions during all phases works in your best interests.
The legal team at Minhas Lawyer, with extensive experience in multi-disciplinary corporate law for small and large businesses, can help you achieve enhanced profits. With proper planning and due diligence, you can draw up relevant paperwork to avoid extensive legal disputes in the future.
Why should you choose Minhas Lawyers as your business lawyer in Mississauga and Brampton?
As part of running your business, you enter into contracts with employees, suppliers, vendors, clients, contractors, landlords, customers and other companies. Whether it is a lease agreement, letter of intent or annual tax returns, you can benefit from the knowledge and experience of your business lawyer Mississauga and Brampton.
Hiring the right legal firm can be a significant difference in your business management.
Minhas Lawyers handle a broad range of commercial legal entanglements. You can expect aggressive representation, protection of your assets, increased business opportunities and critical cost savings.
When you hire Minhas Lawyers, you take advantage of the team's comprehensive legal presence and skills in identifying and resolving various issues like:
Business formation
Shareholder agreements
License and permits
Exit strategy
Negotiation of offers
Corporate restructurings
Contract claims
Acquisition strategies
Equity options
Record maintenance
Regulatory compliance
Business legal services offered by Minhas Lawyers in Mississauga and Brampton
Minhas Lawyers provide the following business law services in Mississauga and Brampton:
Formation of all types of corporations and partnerships
Setting up a business organization requires a lot of thought and planning. Your business lawyer Mississauga and Brampton can help you find the best structure for the company.
Minhas Lawyers can help you form all types of business entities in Mississauga and Brampton, such as:
Sole proprietorships: You can set up a business in your name as the sole owner. You alone will be responsible for employees' actions, lawsuits, and other liabilities.
Corporations: Corporations have their set of assets and liabilities, and in a successful lawsuit, the other party cannot touch your personal equity. You also have to incorporate the company with the government and file separate tax returns.
Partnerships: A business is a partnership if there is more than one individual or corporation. Professionals can form limited liability partnerships, whereas, in general partnerships, everyone is responsible.
Your business may need to satisfy different licensing requirements based on the industry, location type (fixed or mobile), and other factors.
Your commercial litigator can assist you in applying for a temporary permit, accommodation licence, business operating licence, certificate of occupancy, etc. Furthermore, you get timely advice about registration documents, inspections, approvals and renewals.
Purchase and sale of business assets
Buying and selling business shares means you also assume the rights and title of liabilities. So, you will be responsible for paying the company's debts.
In contrast to the transfer of assets, the buyer will accept everything here, including undisclosed liabilities. Your legal counsel can add specific protective clauses in the agreement to shield you from legal and tax liabilities if you are the buyer.
Commercial mortgage and loan financing
Commercial mortgage specialists work to reduce your financial worries regarding the business. Whether you are starting a small business, operating from home or expanding your venture, your lawyer can find a suitable mortgage solution.
They strive for a maximum loan amount based on the property assessment, your deposit and limitations. You get a full-service package that includes transaction structuring, underwriting, negotiation assistance and closing the financing request.
Resolutions and by-laws of incorporations
Corporate by-laws are established rules that govern business operations. It defines officers' roles, provisions made for the directors, casting of votes and notice of meetings. For some matters, officers and directors have no liability.
Directors pass a special resolution to create by-laws, and repealing them is possible in the next shareholders' meeting. Choose Minhas Lawyers to set the ground rules and allocate power with appropriate knowledge.
The legal advice of the best business lawyer Mississauga and Brampton includes:
Minhas Lawyers prepare complex commercial leases for a commercial condo, retail space, industry, or office on behalf of landlords and tenants. Get advice on special rights while finalizing all lease-related documents within tight deadlines.
Commercial and business contracts
Proactive planning by your commercial agreement lawyer can help you build long-lasting relationships with suppliers, customers, partners, clients and shareholders. Drafting individual contracts, employee agreements, licences, software development contracts and reviewing them extends the lifespan of your business.
For example, you can add non-disclosure agreements and non-compete clauses when hiring employees. With these precautions, your business lawyer Mississauga and Brampton can mitigate risk exposure and future uncertainties.
Commercial and business litigation
Legal challenges can arise from any of the following:
Banking disputes and more
Commercial litigation practitioners know the ins and outs of a broad spectrum of business law. By assessing each situation's unique strengths and weaknesses, they can formulate a successful litigation strategy or business plan.
Managing shareholder disputes should be on top of the list of your concerns as a business owner. As each shareholder may have different responsibilities, any dispute can contribute to business interruptions.
Typical cases include disagreements, breaches, forced buyouts and violation of contracts. With a foolproof shareholder agreement, you can ensure that they have maximized earnings.
Franchise relationships cannot be fruitful if the exit is compromised, and trust between both parties is crucial. To do this, there should not be any inconsistencies.
Experienced lawyers can facilitate transparency in gathering required documentation. They also make recommendations about your financing options.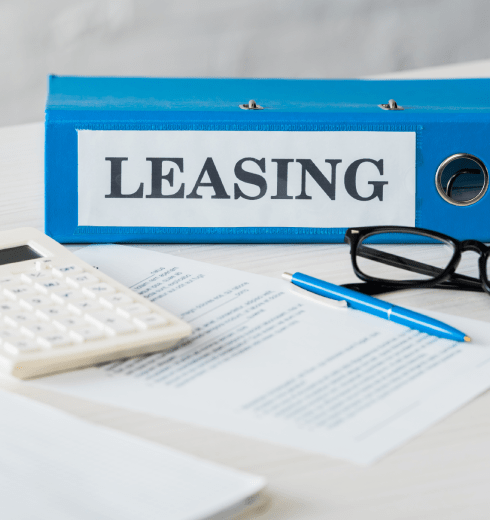 How expensive is a business lawyer in Mississauga and Brampton?
Money is one of the top criteria most people think of when hiring a business lawyer Mississauga and Brampton. However, that should not be a decisive factor. Suppose the firm you have shortlisted has many previous accolades and years of experience in handling business law. They may charge more than an associate. Either way, you should select someone that can help your business.
Not having a lawyer, on the other hand, can cost you more in the long run. If you make a bad deal or neglect to add provisions and clauses in a contract, you could face severe financial ramifications shortly. And most businesses can't afford such losses.
Get Legal Protection for Your Business in Mississauga and Brampton
Your company's dealings have to be profitable, and one mistake can result in costly litigation. A reputable business lawyer Mississauga and Brampton can get you out of all potential legal entanglements. Contact Minhas Lawyers today!
Please read our disclaimer and privacy policy.
Surinder Pawar
Had a great experience working with Mr. MinhasI did my spousal sponsorship through there law firm and his professionalism expertise was amazing an excellent law firm. Many thanks to them, who assisted us. Very professional. Outstanding service. I strongly recommend using their expertise.
Surinder Pawar
Michael Moore
Manpreet Minhas, Rupinder Minhas, and their team were extremely professional and provided great guidance through my entire transaction/matter. They were always very informative and very prompt to reply. Truly felt they had my best interest throughout the entire matter. Would strongly recommend Minhas Lawyers to anyone.
Michael Moore
Jitesh Tandan
Rupinder Minhas is very professional and knowledgeable but more than that he is a very honest person. He handled my estate matter very professionally. I recommend his services.
Jitesh Tandan
Gurdev Gill
Minhas Lawyers are very professional and hold very high standards. This is my 5th year with them. They have helped me in Real Estate, Will and Estate, and immigration matters. Recently they have worked on our family estate matter and we are extremely happy from their services. Top Lawyers. Highly recommend.
Gurdev Gill
Roopa Dittakavi
Manpreet Minhas and his team are very Knowledgeable, Professional and result oriented. Had a very positive experience on a real estate dealing with Mr. Minhas and his team who are focused on details and positive experience for clients. Will definitely use service if needed in future. Thanks and best wishes.
Roopa Dittakavi
Arshdeep Rayat
Very, very professional services. Mr. Manpreet Minhas handled my immigration matter very professionally. Their fees are very reasonable. One of the best lawyers…A++++.
Arshdeep Rayat
Contact Us For
A Case Evaluation

Minhas Lawyers LLP is a multi-practice law firm based in Mississauga. We advise and represent clients across various segments and practice areas.
Business Hours
Opening Days :
Monday – Friday:
9:00 am to 6:00 pm
Saturday - Sunday:
Book Appointments Only