Canada is a great place to study. It is a culturally diverse country with a welcoming atmosphere that is perfect for international students. Canada has some amazing globally recognized Universities and Colleges which provides students with world-class education and strong life skills. Students can gain valuable experience in some of the best cities in the world.
At Minhas Lawyers, our Immigration Lawyers will represent you in your study permit application to IRCC.
Once you receive your acceptance letter, Minhas Lawyers can apply for a study permit on your behalf.
If you need any advice or assistance in the Canadian student visa application process, please contact our office.
Canada is consistently ranked by the UN as one of the most livable countries in the world
Diverse learning experience and environment
Canada is recognized as one of the most peaceful and safest study destinations
Students are eligible to apply for Canadian permanent residency
World-class universities and colleges
Canadian study permit allows students to work part-time alongside their education
Availability of provincial and federal student assistance programs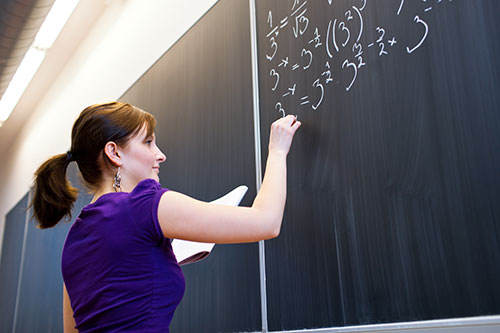 How to get a study permit
If you are planning to study in Canada for more than 6 months, you must apply for a study permit.
At Minhas Lawyers, our Immigration Lawyers will represent you in your study permit application to IRCC.
Before you can apply for a study permit, you must have a letter of acceptance from a Canadian school, university or college which means you need to find a school or program, apply to your program and receive an acceptance letter.
You will need:
A letter of acceptance from a designated learning institution (DLI)
A valid passport or travel document
A designated learning institution is a school approved by a provincial or territorial government to host international students. All primary and secondary schools in Canada are designated learning institutions.
We suggest you apply for a study permit as soon as you have a letter of acceptance from a Canadian college or university. It can take up to 3 months to get a study permit, depending on the country where you are applying.
We will need these documents to help you apply for a study permit:
Proof of Acceptance
Proof of Identity
Proof of Financial Support
What to do after you apply for a study permit
Surinder Pawar
Had a great experience working with Mr. Minhas
I did my spousal sponsorship through there law firm and his professionalism expertise was amazing an excellent law firm. Many thanks to them, who assisted us. Very professional. Outstanding service. I strongly recommend using their expertise.
Surinder Pawar
Michael Moore
Manpreet Minhas, Rupinder Minhas, and their team were extremely professional and provided great guidance through my entire transaction/matter. They were always very informative and very prompt to reply. Truly felt they had my best interest throughout the entire matter. Would strongly recommend Minhas Lawyers to anyone.
Michael Moore
Jitesh Tandan
Rupinder Minhas is very professional and knowledgeable but more than that he is a very honest person. He handled my estate matter very professionally. I recommend his services.
Jitesh Tandan
Gurdev Gill
Minhas Lawyers are very professional and hold very high standards. This is my 5th year with them. They have helped me in Real Estate, Will and Estate, and immigration matters. Recently they have worked on our family estate matter and we are extremely happy from their services. Top Lawyers. Highly recommend.
Gurdev Gill
Roopa Dittakavi
Manpreet Minhas and his team are very Knowledgeable, Professional and result oriented. Had a very positive experience on a real estate dealing with Mr. Minhas and his team who are focused on details and positive experience for clients. Will definitely use service if needed in future. Thanks and best wishes.
Roopa Dittakavi
Arshdeep Rayat
Very, very professional services. Mr. Manpreet Minhas handled my immigration matter very professionally. Their fees are very reasonable. One of the best lawyers…A++++.
Arshdeep Rayat
Contact Us For
A Case Evaluation

Minhas Lawyers LLP is a multi-practice law firm based in Mississauga. We advise and represent clients across various segments and practice areas.
Business Hours
Opening Days :
Monday – Friday:
9:00 am to 6:00 pm
Saturday - Sunday:
Book Appointments Only